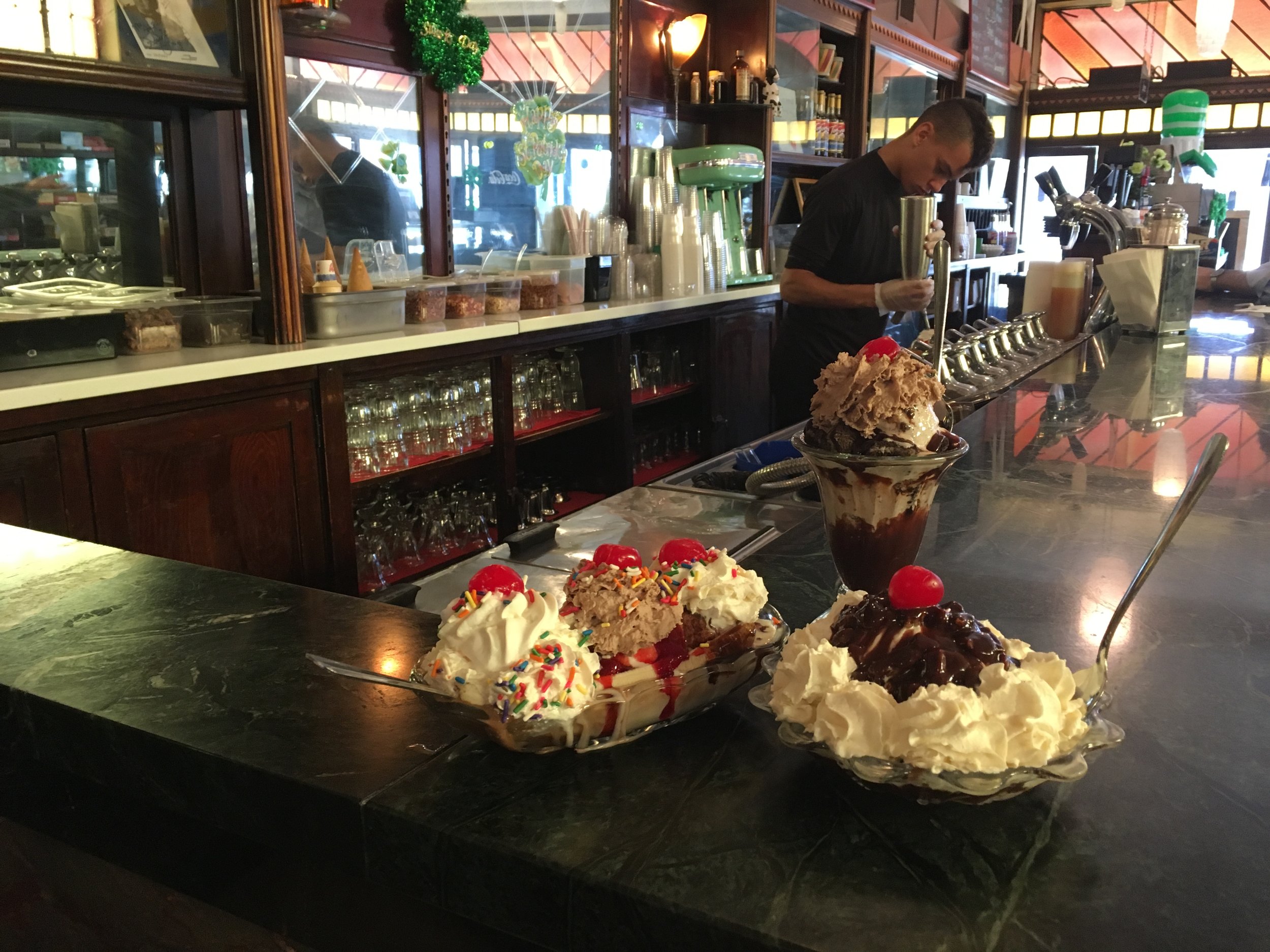 Traditional Ice Cream at its Best
Locally Sourced × Homemade × Crafted with Love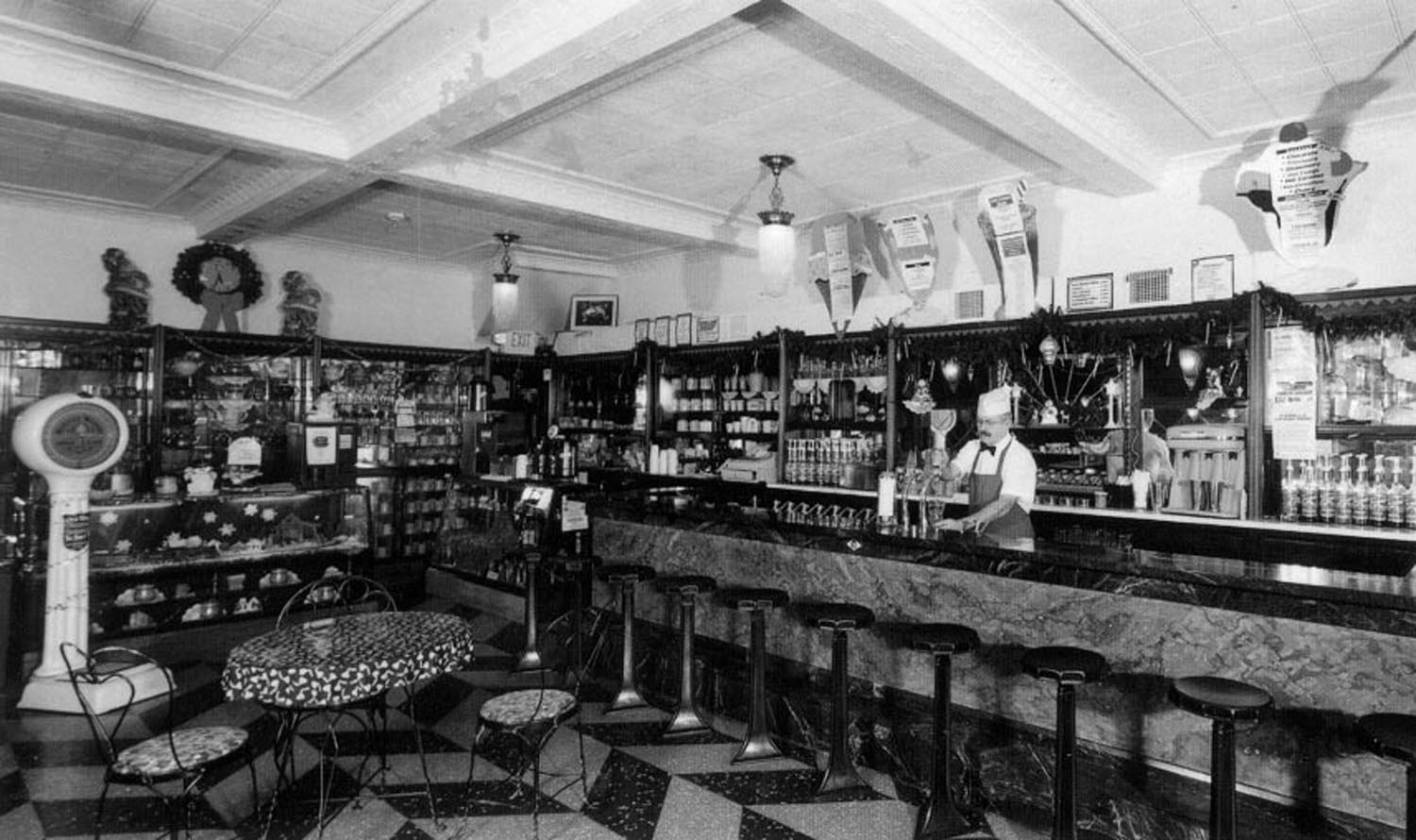 Klavon's Ice Cream Parlor, a Pittsburgh Tradition Located in the Strip District.
James and Mary Klavon first opened Klavon's in 1923 as a neighborhood apothecary and ice cream shop. After years of serving the community, the shop closed in 1979 and sat dormant for two decades. When the old drugstore soda fountain was reopened in 1999, it was like stepping into a time capsule. James and Mary's eight grandchildren and a cousin teamed up to transform the old pharmacy into a full-service ice cream parlor, conserving the original features that made it such a colorful place to visit.
With its original marble countertops, stainless steel fountain equipment, revolving stools that were originally fashioned to look like Coca-Cola bottle caps, and wooden phone booths, Klavon's is reminiscent of the kind of place in which a young George Bailey worked in It's a Wonderful Life. Visitors of all ages will enjoy seeing the apothecary jars displayed along the walls and shopping at the old-time candy counter still stocked with penny candy.
While you're visiting, be sure to look for the mark above the phone booths that shows how high the floodwaters reached on St. Patrick's Day of 1936. As the story goes, James and Mary's son, Raymond, was in early that morning to move the basement stock and equipment to the safety of the first floor. Back then, spring thaws generally brought a foot or so of water into the basement for a few days, but that year the waters rose much higher and faster, driving Raymond and his cousins to the top floor. They were rescued the following morning by rowboat, and had to exit through the windows above the phone booths that still stand in the parlor today.
Jacob and Desiree Hanchar and their children fell in love with the local ice cream parlor when they visited this popular spot during the summer of 2011. Two years later, the couple purchased Klavon's. They continue to carry on the tradition of creating delicious treats ingredients at a reasonable price. In 2015, Jacob took the famous Penn State Ice Cream Course and now we make our own delicious ice cream straight from the Creamery tradition!
Phone
412.434.0451
Location
2801 Penn Avenue
Pittsburgh, PA 15222
SUMMER Hours
(St. Patrick's Day to October 1st)
M-Th 11a–9p
F-Sa 11a–11p
Su 12p–8p
Non-Summer Hours
(October 1st to St. Patrick's Day)
M, Wed, Th 11a–7p
F-Sa 11a–9p
Su 12p–8p
Closed Tuesday
We'd love to hear from you!